Alina Rai has quickly become the most sought after model on the internet and the industry and her traditional looks are something to die for. The actress has some amazing desi optics for all to drool over and she has been dolling them out in the most fashionable way.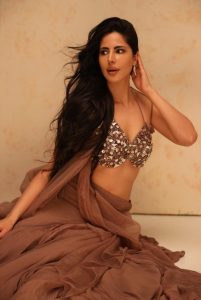 It's true that models look amazing in western clothes but the Goddess in them awakens in a traditional attire and Alina Rai is the standing proof of this fact. Seeing her in the most simplest of sarees to the heaviest lehengas, she is a true desi bliss.
Alina Rai is the most beautiful and evergreen model and as she was recently on the cover of L'utopia magazine, she has been receiving many projects and love for her impressive classic beauty
.