With diwali around the corner, actress and singer Kenisha Awasthi will be flying to her family to celebrate the festival of lights. However, before that we were able to meet the actress for a quick interview on her diwali plans to which she agreed gracefully.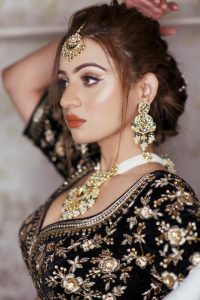 Here are some of the highlights from the interview where we first asked about her diwali plans. She said, "This year I wanted to be with my family on Diwali and I'm about to do exactly that. I look forward to enjoying a gala time with family members and friends. Also, I plan to host or join a few house parties on diwali evening. Besides that, it will be the Laxmi Puja where I will take up some
new resolutions like I always do.
We further asked her about her beliefs on diwali and how she sees the use of firecrackers to celebrate it and to it she said, "Diwali means a lot to me. It's auspicious to me. I see this festival as a time where people can reflect upon their blessings and celebrate the spirit of togetherness with family and friends. And as far as firecrackers are concerned, I don't burst them. I have had no interest in them since childhood. It may be due to the fact that I'm an animal lover and I know how distressing the crackers noises are for our beloved pets and animals. I will, preferably, urge people to be more kind to the street animals at this time of the year and be careful with the firecrackers."
Finally, we asked Kenisha if she takes part in gifting or getting gifts and if she has any message for our readers. She said, "I do believe in gifting for sure. It is a way to express our love and gratitude to our near and dear ones. So, a giveaway can always be expected of me. As for the readers, I want to wish them happy diwali and urge them to celebrate life and love and practice compassion."